SMCFW Presents Kevin Newsum of Yelp: Maximizing Local Search & Review
SMCFW Presents Kevin Newsum of Yelp: Maximizing Local Search & Review
With all the liking, following and poking going on, where and how do local businesses actually get around to moving the needle?
Join Social Media Club Fort Worth on Thursday, June 27 from 6-8 p.m. at Monty's Corner and learn how to maximize local search and review sites like Yelp from the expert, Kevin Newsum of @YelpFtWorth.
Plus, enjoy cocktails, hors d'oeuvres and networking with fellow social media enthusiasts!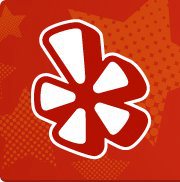 About Our Speaker:
Kevin Newsum's seen a few things. In his five years with Yelp, he's launched the Austin community, led a team of community managers throughout the South US, and is now kicking off things in Fort Worth and the west DFW metro. He's seen businesses leverage Yelp to great lengths and is a firm believer in the old PR adage that it's 'better to be part of the conversation.' He yelps about everything from terrific burgers to Michael Jackson's house. Which, come to think of it, would make for a very weird burger joint.
Groups: