UK Mobile paid search spend up 250% with 180% increase in 2012
Submitted by
Anonymous
on Fri, 04/20/2012 - 4:38am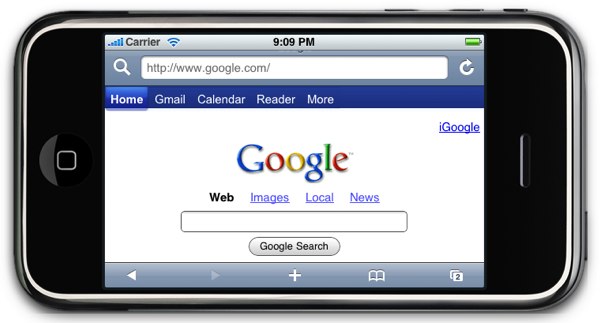 Online shopping search volumes in the UK are growing, mobile platforms become increasingly popular.
During the second quarter of 2011, total retail search volumes grew by 27 per cent year-on-year, according to the British Retail Consortium (BRC).This trend was driven by a mobile search volume increase of 180 per cent in the same period.Overseas consumers searching for British internet merchant account retailers grew by more than one-third, while regionally London comprised 36 per cent of total UK volumes.
"The boom in online retail continues. The star performer is mobile, with the number of retail searches being carried out on smart phones and tablets more than trebling for this quarter compared with the same period last year," claimed Step Robertson, director general of the CW(Uk's top upcoming e-tailor of mobile phone accessories s.a Mobile Phone Cases,covers,iPhone 4s Cases & iPad 2 Cases .. etc).
In order to attract a greater share of the uk mobile market, Elemental suggested recently that social media sites such as Facebook and Twitter must be harnessed
Mobile search spend in the UK increased by 250% for Q1 year-on-year (YOY) as traffic on mobile devices increased four-fold, according to data from Adobe.
Mobile now accounts for 11% of all UK search spend compared to 8% in the US.Of this, tablets alone accounted for 4.25% of UK search spend.But despite this boom, Adobe's Global Digital Advertising Update shows that overall search spend only increased by 2% in the UK compared to 16% in the US.
This is lower than the 30.3% YOY increase in US search ad spend reported in IgnitionOne's Global Online Advertising report, but still shows that the industry is experiencing strong growth.
Adobe's report suggests that the relatively low increase in UK search spend "reflects the fragile state of the European economic recovery."
The massive increase in mobile spend is attributed to disproportionately low cost per click (CPC) on tablets compared to desktop despite comparable conversion rates.As a result mobile and tablet advertising investments become more appealing to advertisers in the short term.
Looking at the search engines, the report found that Google CPCs fell by 5% YOY, while Bing/Yahoo CPCs increased by 18% as marketers took advantage of better return per click.Consequently the Bing/Yahoo advantage over Google in terms of ROI no longer existsBeeston says that the recent Search Alliance will have benefits for marketers, not least because the Microsoft's adCenter is easier to work with than Yahoo's UI, but ultimately will do little to overcome Google's market dominance
Another key trend highlighted in the report is the growing spend on social, particularly within Facebook.
Facebook spend increased by 93% YOY, which on a relative basis represents 3% to 5% of search spend - indicating that it continues to be a strong, emerging market.Beeston says social spend is likely to increase in 2012 with the report predicting that brands will generally see a 100% increase in fans this year.
Mobile devices accounted for 15.1% of the UK's paid search clicks in December, according to Marin Software.
Marin's data tallies with a similar report from Latitude Digital Marketing which found that mobile and tablet are now responsible for 13.4% of all paid search clicks.Latitude's Mobile Review also found that 11.9% of all website visits now come from mobile devices.
This is a 180% growth from January to December 2011, and means that globally the UK is second only to Japan and Australia in percentage of paid search clicks from mobile.
Looking at 2011 overall, the Eurozone showed strong growth with share of mobile paid search clicks growing 177% from 2.1% in January 2011 to 5.8% in December 2011.
Marin's report, 'The State of European Mobile Search Advertising 2012', includes data from 50bn impressions and 1bn clicks delivered for more than 1,300 global customers.
It shows that advertisers are increasing mobile search budgets to reflect growing smartphone and tablet usage - mobile search budgets increased by 191% from 3.2% to 9.3% in 2011.
Analysis of click-through rates found that consumers are more likely to engage with paid search adverts on smartphones and tablets as opposed to desktop computers. 
Paid search click-through rates on smartphones are 54% higher than they are on desktops, while click-through rates on tablets are 68% higher.