August Event – Social Advertising: An Increasingly Essential Part of the Marketing Mix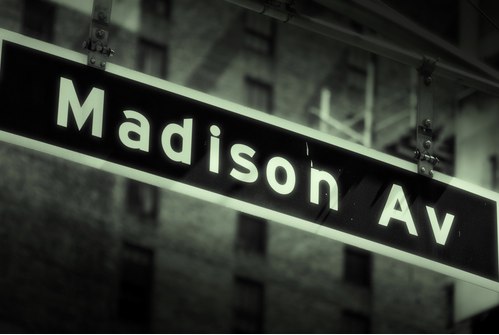 Social Advertising: An Increasingly Essential Part of the Marketing Mix
Building relationships and community on social media channels is effective, but the math behind tying those benefits back to traditional business goals is still up for debate. Now, social savvy organizations are looking for ways to earn the attention of customers not just in sporadic bursts but in ways that bring long-term engagement, advocacy and most importantly ROI back to the business. With Twitter's Promoted Products suite, Facebook's "Sponsored Stories" and contextual ads, and YouTube's Promoted videos, brands can now extend their influence using the social and interest graph these networks currently provide and achieve increased conversions, traffic and more.
Join moderator Brooke Angles (Social Click) and our panel of paid media experts including Paul Peterman (Facebook) and Filip Wouters (Windows Mobile) at The Social (how fitting) on Tuesday, August 21, for a great discussion of how social media fits in to the media mix and how brands are turning to social advertising to reach, engage, and influence their target audiences.
What: SMC Seattle May Event
When: Tuesday, August 21 at 6 p.m.
Where: The Social, Seattle (21+)
What's included: Drink tickets and appetizers
Parking: Street parking and paid lots available (also very convenient via Metro)
About The Panelists
Paul Peterman
Paul works in Global Marketing Solutions at Facebook, where he focuses on strategic partnerships that connect people to some of the world's most recognized brands. In this role, Paul helps spearhead creative marketing strategy, including successful projects that leverage the entire Facebook ecosystem to drive business growth. Paul also serves on Facebook's Product Council for Pages and Insights.
Filip Wouters
Filip is the Senior Director of Marketing for Windows Phone where he is responsible for global and US brand strategy, positioning, design and art directions, advertising, creative, and digital marketing. Prior to working at Microsoft, Filip worked at Heineken US where he helped lead the iconic brand to success in its largest global market – the USA. Follow Filip on Twitter at @FilipAWouters
About the Moderator
Brooke Angles
Brooke is owner and founder of Seattle-based Social Click. Previously, she headed social media strategy and execution at Expedia. Follow Brooke on Twitter at @twangles
About the Sponsor

Google Places is a local recommendation engine that connects people with the places they love. You can easily find, rate and review places you're familiar with, share your opinions with friends, and as you and your friends rate and review more places, you'll see recommendations based on your tastes and those of your friends in your local search results. Google Places is great for users, as it helps them find new places they might like, and it's great for businesses and organizations to help them get discovered and increase awareness. Follow Google Seattle on Twitter at @GoogleSeattle. Also, follow Charles Koh, Google Places Comm. Mgr. for Seattle at @charleskoh.
Also…
In case you can't wait another week to see your frieneds from SMC Seattle, we're partnering with gdgt to bring gdgt live to Seattle on Aug. 16. Head over to the event page to learn more.
Groups: