SMC Seattle Presents – Around the World in 140 Characters: How to Succeed in Global Social Media
Something happened when the internet was invented – the world got smaller. With the advancements in technology and the emergence of a global, social community, the importance of having a plan for tackling the globe has become increasingly important. Join us at Seattle City Hall on Oct. 2 for a fireside chat with Charl Lee-Pearce of HTC and Tac Anderson, digital anthropologist, for a talk about launching, sustaining, and tweaking global social programs. Learn about geo-specific networks and trends in this no-questions-barred discussion hosted by SMC Seattle. As brands and programs continue to expand their geographic reach, thinking about the eventual challenges that lie beyond our borders become increasingly important.
What: SMC Seattle Event
When: Tuesday, October 2 at 6 p.m.
Where: Seattle City Hall
What's included: Drink tickets and appetizers
Parking: Street parking and paid lots available (also very convenient via Metro)
About The Panelists
Charl Lee-Pearce
Charl Lee-Pearce is the Director of Global Social Marketing at HTC. Her role encompasses global social strategy, integrated campaigns, influencer outreach and research into emerging global social communities. Prior to joining HTC, Charl was a Sr. Marketing Manager responsible for emerging media at Microsoft in Redmond, Washington and was the founder of Social Media Minds, a cross-Microsoft team of social influencers . Her other roles at Microsoft included content engineering, program management, localization and dev.
Charl is a passionate fashionista and can be found on Twitter at @simchbabe
Tac Anderson
From 2001 to 2004, Tac owned a skateboard shop in Las Vegas. From 2005 to 2012, Tac has been: partner at a digital marketing agency, social media strategic lead at Hewlett Packard, entrepreneur-in-residence at an early stage VC firm, VP of digital strategies for Waggener Edstrom, and head of digital strategies for EMEA at Waggener Edstrom based in London. Tac is currently working on the next thing.
Follow Tac on Twitter at @tacanderson
About the Sponsor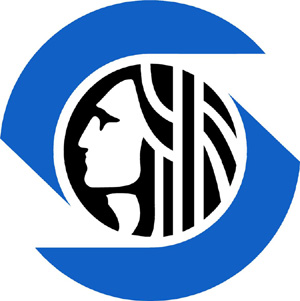 The Seattle City Council is committed to ensuring that Seattle is safe, livable and sustainable.  These nine Councilmembers are elected to four-year terms in nonpartisan elections and represent the entire City, elected by all Seattle voters.  The Council approves the City's budget, develops laws and policies that promote the health and safety of Seattle's residents and oversees the City's police, fire, parks, libraries, and electric, water, solid waste, and drainage utilities.
The public is encouraged to join Councilmembers at all full Council and committee meetings and comment on current legislation by signing up before the start of each meeting. Visit the Council's website for meeting calendars, agendas and video footage.
Find the City Council on Facebook at www.facebook.com/seattlecouncil
Follow the City Council on Twitter at www.twitter.com/SeattleCouncil
Groups: