November 2012 Panel at eMarketing Summit: Agile Marketing
Thu. November 08 2012
4:30pm - 5:30pm
Austin Convention Center
500 E. Cesar Chavez St.
Austin
,
TX
78701
United States
30° 15' 49.6044" N, 97° 44' 25.9656" W
Join us Thu, Nov 8, at 4:30 for the last panel of the eMarketing Summit at Innotech. Our topic is Agile Marketing: Adapt or Become Extinct in the Age of Social, followed by a happy hour. RSVP HERE!
Or... attend the full summit at a special discount for SMCAustin - $79 which includes breakfast and lunch.
This month, instead of a panel at our KLRU venue, we are conference-jacking at the eMarketing Summit at Innotech!
Our 4:30 panel is on "agile marketing". You've heard the term and perhaps seen the manifesto, but what does agile marketing mean in the age of social? Our panelists will give examples of marketing organizations that are increasingly agile, plus they'll discuss silo-busting, fast-failing and the customer-centric culture shift that agile marketing enables.
Our panelists are:
Elizabeth Quintanilla, Chief Marketing Gunslinger, EQ Consultants Group
Kat Mandelstein, Manager, Advisory - PSI, Social Business, PricewaterhouseCoopers
Natanya Anderson, Director of Social Media, Whole Foods Market
Leslie Hancock, Independent Communications Consultant at Leslie Hancock Communications, will moderate the discussion.
The panel runs from 4:30pm - 5:20pm in Room 19B of the Austin Convention Center. Please register in this Eventbrite to attend only this session.
Alternative: We encourage you to attend the full Texas eMarketing Summit at our SMCAustin discounted rate of $79 (a savings of $40), which includes breakfast and lunch. Click here to register for the full summit and use our discount code SMC79.
There is an after party/happy hour after the summit that probably requires separate registration - we will update this when we have that info. Check back here later!
Panel Lineup:
MODERATOR: Leslie Hancock (@lesliehancock)

Leslie Hancock is an independent communications consultant. Her areas of expertise include social media strategy and reporting, content development, and professional education.
Leslie has spent 18 years working with a variety of clients in fields that have included health care, high tech, educational publishing, and direct sales. Her current passion is social media marketing, and she enjoys helping companies establish or improve their social media strategy, implementation, and measurement.
Leslie holds leadership roles among Austin social media professionals, serving on the board of the Social Media Club of Austin as Sponsorship Chair and on the governing committee of Freelance Austin as its Social Media Coordinator.
Elizabeth Quintanilla (@equintanilla)

Elizabeth Quintanilla is a positive, people-oriented, and performance-driven Marketing Gunslinger, consultant, and speaker who focuses on understanding the customer perspective. She consults on: market research, messaging, channel strategies, understanding the impact of emerging business trends, web technologies and strategies, social, and product marketing.  Elizabeth actively serves as a Vice-Chair on the Austin Community Technology and Telecommunications Commission.
Kat Mandelstein (@katmandelstein)

Kathy (Kat) Mandelstein is the Director of Social Business in the Austin office of Ant's Eye View which was recently acquired by PwC. Previously, Kat oversaw worldwide marketing programs, web and events as the Director for IBM Collaboration Solutions in IBM Software and for Social Business for all of IBM. Kathy has been a frequent contributor to The Austinot and BtoB Magazine's BtoBlog. She also serves on the International Board of Directors for Social Media Club and is the President of the local Austin Chapter. In the spring of 2011, Kat served on the IBM Executive Corporate Service Corps in Rio de Jainero.
Prior to Social Business, she led the IBM Rational marketing team focused on the business value of effective software delivery. Kat has been a pioneer in launching successful web and social media marketing efforts, as well as developing dedicated web communities dating back to the time that she led IBM developerWorks and alphaWorks in addition to marketing programs to developers for IBM. Her past history includes leading various marketing, digital, channel and business development teams in IBM.
Before joining IBM, Kat managed one of the earliest successful retail Web sites, http://www.jcpenney.com. Kat holds a B.S. in Advertising from the University of Texas at Austin and a Global Leadership MBA from the University of Texas at Dallas. She lives in Austin, Texas with her husband and pomeranian, Luna.
Natanya Anderson (@natanyap)

Natanya Anderson is the Director of Social Media at Whole Foods Market as well as the President of the Austin Food Blogger Alliance, a non-profit organization established to promote blogger philanthropy and education.
Prior to joining Whole Foods Market, she was the Vice President of Content and Community at Austin-based Powered, Inc., a social marketing agency. She has been working with social and new media for over a decade with a focus on both strategy and execution, helping organizations change the way they engage and communicate with their customers and other constituents. Natanya is well versed in all areas of social media but has built a focused practice in the development and delivery of community and social content programs. As a food blogger, she blends her passion for food and entertaining with her intense interest in social media, and is able to provide an in-the-trenches view to help guide the Whole Foods social media strategy and operations. As a founding member of the Austin Food Blogger Alliance, she is helping to shape the future of social content creation as well as brand/blogger relations.
Natanya blogs about cooking and entertaining at Fete & Feast and the joy of being an epicurean in Austin at the Austin Food Lovers' Companion. 
Special Thanks to our sponsors: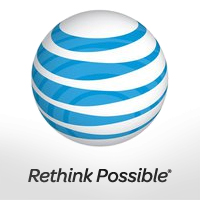 2012 Corporate Sponsor: AT&T. Connecting you to your world, everywhere you live and work.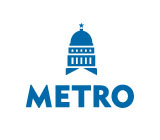 2012 Local Sponsor: Capital Metro is proud to sponsor Social Media Club Austin! Capital Metro has recently installed new bus stop signage at every stop in Capital Metro's service area to allow riders to get schedule information on the go – using a cell phone, you can access "next bus" information for individual stops by calling Capital Metro's Go Line, texting the number provided or scanning the unique QR code included on each sign. You can find Capital Metro on Facebook, and follow them on Twitter at @CapMetroNews and @CapMetroRail.

2012 Refreshment Sponsor: Austin's Pizza For those of you who have been attending our meetings for some time, you know what a great friend Austin's Pizza has been to SMCAustin. Austin's Pizza uses only pure, whole ingredients and has the best delivery network in town with 11 Austin area locations.
Groups: