Second Annual Unconference by SMCSAC
Fri. October 04 2013
10:00am - 5:00pm
Sacramento State College of Continuing Education
3000 State University Drive East
Sacramento
,
CA
95819
United States
The Social Media Club Sacramento and the College of Continuing Education at Sacramento State are proud to present the 2013 second annual Social Media UnConference (#SMCSacUn).  At an unconference attendees create the days the agenda at the beginning of the conference. Join us to talk about the social media topics you're most interested in!
What is an UnConference?

An unconference is similar to any other well organized conference except for two critical points -- 1. the agenda is determined by the attendees at the beginning of the conference, 2. attendees at an unconference interact with and create active parts of the conversation.
"The term "unconference" arose as people in the technology industry started making conferences that stepped out of the traditional models, which had involved presentations selected months beforehand, panels of speakers, industry sponsors talking about their products, and "trade show" exhibits." -- Source: Unconference.net
Our unconference will center around any aspect of social media that you'd like to discuss -- social media and education, how to use a certain social media network, social media metrics, podcasting, social video, developing social media tool, using tools, whatever!
Getting the conversation going!


In order to begin the conversation about YOUR interests, we set up a website for you to submit and vote on your favorite topics.  Submit a topic and promote yours interests through tweets and sharing online. START HERE!
Preparation:


To get the most from our unconference, take a few minutes and review the following post:
For more information about our unconference, watch for posts on our blog.
Portions of this event will be live streamed via the College of Continuing Education. Follow the event on Twitter, Instagram, Google+, LinkedIn, and Viddy using the hashtag #SMCSacUn
Parking:


Parking is included with admission and requires that you put a parking pass on your car dashboard. Parking passes will be provided before check in at the parking ticket table in front of Napa Hall at the College of Continuing Education campus. To receive your parking pass, park in the Napa Hall parking lot (map included below), receive your pass, then take the pass to your car and display it on your car's dashboard, and finally check in at the registration table inside Napa Hall.
COST:  

                 
$15 General Admission (Includes Parking)
$7 to Social Media Club (paid) Professional & Non-Profit Members
Email smcsacto@gmail.com for member discount code.
Thank You To Our Partner


Sacramento State's College of Continuing Education complements the mission of the university by providing access to high quality, affordable educational programming and services that meet the needs of individual students, academic institutions, working professionals, and employer organizations.
Thank You To Our Food Sponsor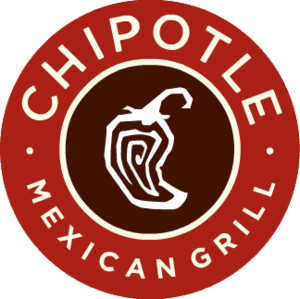 Address and Directions
Napa Hall, Sacramento State
3000 State University Drive East
Sacramento, CA 95819-6103
From College Town Drive to the Sac State Campus
and Napa Hall
• College Town Drive becomes State University Drive, South
as you cross State University Drive, East
• Napa Hall (Continuing Education Building) is at the corner
of State University Drive, East and State University Drive, South
• There is an information booth, just past this intersection, on the
right-hand side of State University Drive, South, where a campus
directory and further assistance is available
From Points East - Via I-80 (Auburn, Reno)
• Take I-80 west into Sacramento
• At the split take Business 80 west (Capitol City Freeway)
• Proceed to the J Street exit and turn left
• Take J Street approximately three miles through East Sacramento
to the main entrance of campus and turn right
• Follow the road as it curves left onto State University Drive, East
From Points East - Via Highway 50
(Folsom, South Lake Tahoe)
• Take Highway 50 west into Sacramento
• Follow signs to the University exit
• Proceed to the Howe Ave/Power Inn Road Exit and drive straight
through the intersection onto College Town Drive
From Points South - Via I-5 (Stockton, Los Angeles)
• Take I-5 north into Sacramento
• Follow signs to the Highway 50 east exit
• Merge onto Highway 50 and proceed east to the Howe Ave/
Power Inn Road exit
• Stay to the far right while exiting the highway and merge onto
Hornet Drive
• Turn left when the road dead-ends at College Town Drive
From Points North - Via I-5 (Woodland, Redding,
Sacramento International Airport)
• Take I-5 south into Sacramento
• Follow signs to the Highway 50 east exit
• Merge onto Highway 50 and proceed east to the Howe Ave/
Power Inn Road exit
• Stay to the far right while exiting the highway and merge onto
Hornet Drive
• Turn left when the road dead-ends at College Town Drive
From Points West - Via I-80 (Davis, San Francisco)
• Take I-80 east towards Sacramento
• At the split of I-80 and Bus 80/Hwy 50 in West Sacramento, stay
straight on Bus 80/Hwy 50 and proceed into Sacramento
• After crossing the Sacramento River I-80 becomes Highway 50,
proceed east on 50 to the Howe Ave/Power Inn Road exit
• Stay to the far right while exiting the highway and merge onto
Hornet Drive
• Turn left when the road dead-ends at College Town Drive
Groups: