Social Media and the Future of Real Estate
Tue. May 08 2012
6:30pm - 8:45pm
Mack Powell Auditorium
2003 Howe Ave.
Sacramento
95825
United States
38° 36' 9.6768" N, 121° 24' 55.5912" W
Social Media is a Real Estate Game Changer--How do you create a meaningful social media balance?
Social media and the internet have transformed the way real estate professionals connect with their community. Many have embraced it and some are struggling or resisting the inevitable. Throw in facebook, Twitter, YouTube, Google+, Pinterest and a vast amount of growing networks and it can be downright overwhelming!
Presented by Social Media Club Sacramento, a panel of Real Estate professionals who have had success with social media will discuss social media best practices, how to balance your professional with your personal brand and how social media impacts real estate today. 
What You'll Learn:
Industry online etiquete and "no-no's" 
The difference between engagement and advertising
How to leverage the power of sharing
Secrets to maintaining balance when mixing business and personal on social platforms
Best social networks for community outreach
Tips for a successful Blog
The power of video engagement
Panelists:
Moderator: Chris Little, Real Estate Broker and President Elect of Sacramento Association of Realtors, Little Real Estate Services, @Chris_Little               
Agenda:
6:30 - 7:00 Check in, Socializing, Noshing
7:00 - 8:45 Presentation, Q&A (Ustream begins)
This event will stream live on Ustream starting at 7:00 p.m (subject to change).  Follow the event on Twitter using the hashtag #SMCSAC. 
COST:                   
This event is free, but we encourage your $5-10 donation when you register or at the door.  This covers our costs of bringing you workshops, forums, presentations and panels on a monthly basis.
Thank you to our generous sponsors: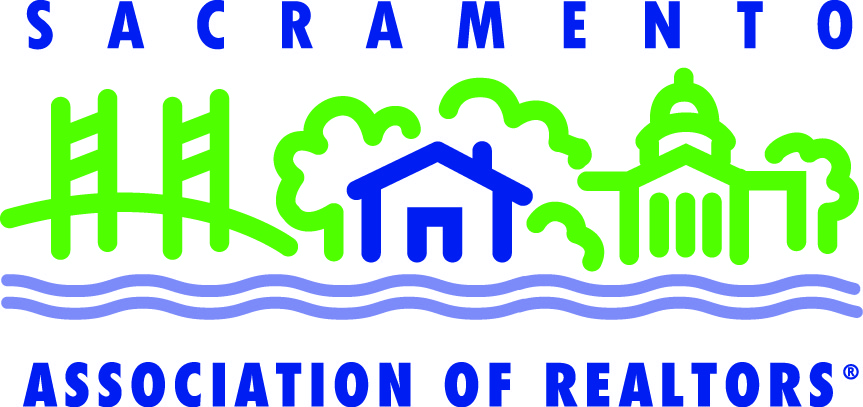 SacRealtor.org
facebook.com/sacrealtor
@SAR_Realtors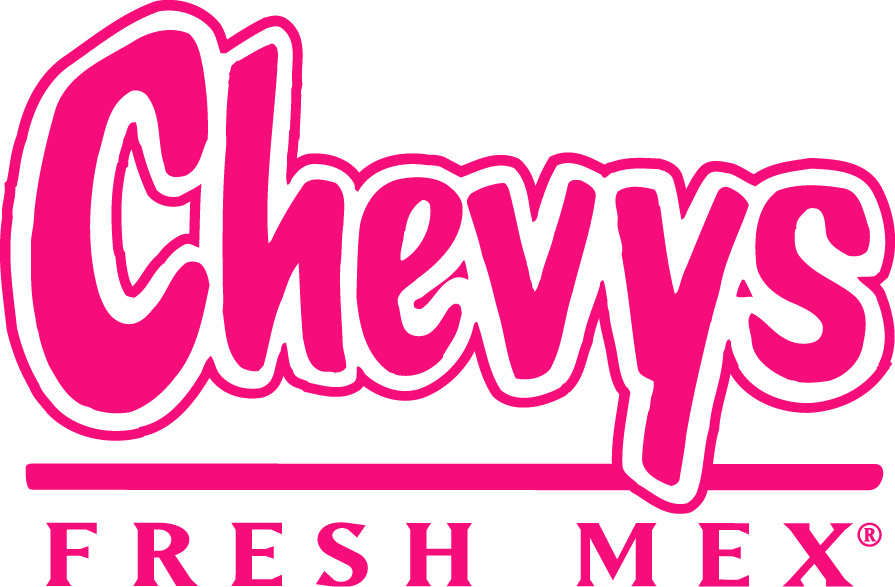 Chevys.com
 facebook/ChevysFreshMex
Live Streaming by:
Beverages provided by The Sacramento Press
Fabulous Door Prizes!   Day for four Sacramento Zoo package plus zoo bag and plush animal $70 value, Pair of Tickets to a Sacramento River Cats Game, Tickets to B Street Theatre, Complementary 12 month digital subscription to Sacramento Business Journal.  Gift basket from Chevys. Two bottles of wine from The Eatery in West Sac, $25 gift certificate from de Veres Irish Pub, a pair of tickets good for any Walking Tour from Downtown Sacramento Partnership. Must be present to win!
Bios
@RosevilleRockLn Heather O is a REALTOR® and media director for her team at Coldwell Banker Sun Ridge Real Estate (Roseville, CA). For almost ten years, Heather has worked with her husband and REALTOR®, Steve Ostrom and is affectionately labeled the team "Marketing Bossy Pants." With expansion of our team, she now oversees our power group of five (Jennifer Klein, Desiree Pointer, and Nichole Moody.) A proud CSU, Chico graphic design grad with over 13+ years of design experience, she strongly believes your branding should be clean, consistant, and recognizable both online and off. 
Our social media commitment: keeping our branding consistent and "hyperlocal," maintaining a sincere and positive engagement online, not being afraid to expose our team personalities (the good, bad and silly), and finally - our commitment to creating educational blogs and videos for consumers and agents. We also make sure to review, support, and post about local companies and events. Our videos are our "e-interviews" and we are constantly adding to our "online real estate video library."
Heather loves Facebook, Twitter and YouTube and in the past two months recreated her already high-ranking website in WordPress (still a work in progress).
Past experience, articles and events: featured in the California Association of  REALTORs® (C.A.R.) article: "Tweet. Post. Sell." - 2011 Our video is currently featured on the C.A.R. website for "TouchSign" - (ZipForm log-in page) - 2012 Speaker at the #GenBlue Coldwell Banker Sacramento Rally - 2011 Our "Moving" video was also recently featured on the Coldwell Banker LLC - FB Fanpage and Twitter page.
Heather Ostrom
REALTOR®
Coldwell Banker Sun Ridge
RosevilleAndRocklin.com
@SacAppraiser, Ryan Lundquist, is a real estate appraiser with Lundquist Appraisal Company. Ryan has been very intentional and focused on building a strong online presence through his blog, Facebook, Twitter and YouTube. Ryan runs theSacramento Appraisal Blog, which is one of the top ranking appraisal blogs in the State of California. Ryan has written nearly 700 original blog posts and regularly earns business through his resourceful and original articles. 
Ryan also uses video in his business plan regularly to be a resource to clients. He has a green screen hanging in his office (one he made) and has uploaded 200 videos on YouTube. He also founded Sacramento Real Estate Tube as a free service to the community. This website has nearly 400 videos so far and is a place for consumers and agents to view local real estate videos that are resourceful and informative.
Ryan is also involved in improving his community in Rancho Cordova and has been the recipient of the Rotary Club's "Citizen of the Year" award and has also received awards for his efforts with Project 680, a non-profit volunteer organization he founded to help advocate for homeless students. "Community building" is often an overused term, but it's something Ryan takes very seriously as he is constantly juggling community projects and efforts in his neighborhood and city. 
As we embrace new technology. Just think about how our world has changed in the past ten years, and how words like "Google" and "YouTube" and "Facebook" are now household terms. Technological advances are happening all around us (quickly) and we need to stay on top of trends to stay relevant.
Ryan Lundquist
Sacramento Real Estate Appraiser
LundquistCompany.com
SacramentoAppraisalBlog.com
@tamaradorris, Tamara Dorris, REALTOR®, Davis & Davis, Tamara Dorris holds a degree in psychology, a graduate degree in communications, is a certified hypnotherapist and the author of 7 personal and professional development books. Tamara has been interviewed for numerous radio, television and magazines as an expert in the field of personal development. She also hosts her own personal and professional development radio shows and is active in the real estate industry. She serves as adjunct faculty at Sacramento State University, as well as other local and online institutes.
Tamara Dorris
REALTOR ®
Davis & Davis
InLoveWithSacto.tv 
@LauraMonroe, As the founder of  Creative Agent Solutions, Laura Monroe is a leading Real Estate Business Consultant, and a touchstone for assisting real estate professionals and industry leaders in implementing web marketing strategies, content  strategy, social media, and business systems. 
With a passion for the virtual real estate business model, Laura has been a partner and valuable resource to her clients for over 8 years. Today, she's based in Rocklin, near Sacramento, CA and leads a team nationwide and in Canada, that assists brokers in the exciting development of leveraging new "in the cloud" technology with collaboration, delegation, and better communication to equip brokers and sales associates with the tools needed for success. She has spoken at RE Tech South Conference (RETSO) in Atlanta, is a blog contributor at Trulia, and will be "on the air" with Agent Caffeine, Blog Talk Radio's hottest new Social Media and Technology Talk show for real estate. 
Laura Monroe
Creative Agent Solutions

  @Chris_Little, Chris Little, Real Estate Broker at Little Real Estate Services.Chris is  serving as the President Elect of Sacramento Association of REALTORS®, he will become President in January 2013. An early adopter of social media, Chris has been using social media sites such as Twitter, Facebook, LinkedIn and Foursquare since 2007. He used social media extensively to get his message out and stay connected with voters during 2010 when he ran for City Council. 
In addition to his role with Sacramento Association of REALTORS®, Chris is also the State Director for the California Association of REALTORS®. He serves on the American River Parkway Advisory Committee and is a Past President of the Active 20-30 Club and Past President of the East Sacramento Chamber of Commerce.
Chris Little
Real Estate Broker
Little Real Estate Services 
Groups: