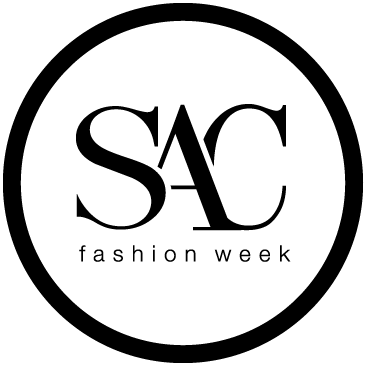 Fashion bloggers have become fashion influencers. They receive front row seats at Fashion Week. They're courted by pr firms and designers. They're real people, wearing real fashion, and they're using social media to share what they love and wear.
In participation with Sacramento Fashion Week, we'll talk to some of Sacramento's premiere fashion bloggers. Why do they do it and how? What's going on in the local fashion and blogging scene? Which social media tools have proven most useful?
Sacramento Fashion Week is February 16-22, 2014.
For additional Sacramento Fashion Week events, visit: http://sacfashionweek.com/
Moderater:
Kari Shipman, Creative Director, Juniper James
Presenters:
Phoebe Verkouw, The Dress Fiend
Haley Titus, Colour Me Classic
Justina Sharp, A Bent Piece of Wire
(Bios below)
Agenda:
6:00PM – 6:30PM Check-in/Socializing
6:30PM – 8:15PM Workshop Begins
8:15PM – 8:30PM Wrap-up, Raffle Prizes
Thank You To Our Sponsors!
@TheUrbanHive Like us on facebook!
Raffle Prize Donors:
Sacramento Zoo, Jiffy Lube, Fairytale Town, Crocker Art Museum, Downtown Sacramento Partnership
Presenter Bios:
Phoebe Verkouw, The Dress Fiend
Facebook Page

Phoebe Verkouw is the brain behind the thrifted fashion blog, The Dress Fiend. She's a bona fide thrift store junkie obsessed with finding the most fabulous items for next to nothing and can be seen monthly on Good Day Sacramento showcasing some of her favorite thrifted finds. When she's not out searching for the next hidden treasure thrifting, she's at the Crocker Art Museum working in the interim Manager of Special Events department.
Vanessa Labi, Babe-sicle
Facebook, Instagram, Pinterest, Twitter
Vanessa Labi is a California girl seeking style and inspiration in the everyday. A few of her favorite things: cats sitting in windowsills, car dancing, sweet potato fries, waking up in the pretty kind of bed head (so rare), disco, the golden hour, Zumba, spanish style bungalows, and whisky cocktails.
Haley Titus, Colour Me Classic
Facebook, Instagram, Pinterest, Twitter
Haley Titus is a graphic designer and fashion blogger who strives to inspire others to make the most of their wardrobes with styling and remixing tricks. Haley loves colour, pattern and type, and uses her talent to point women in the right direction for selecting timeless pieces that will last them many seasons to come.

Justina Sharp, A Bent Piece of Wire
Twitter
MODERATOR:
Kari Shipman, Juniper James
Facebook, Twitter
Kari Shipman is a fashion stylist, community activist and proud Sacramento native. She's working to make her city a better place to live, and using fashion as the vehicle to get there. Since starting Juniper James in 2009, Kari has worked with other community leaders and organizers to put on charitable fashion-focused events and worked to promote and develop Sacramento boutiques and designers.