Attend The Battle of Free Vs Paid
---
Social media advertising forces local businesses to face a new set of challenges in achieving the same level of success from their social media marketing efforts –It has simply become more difficult to get their messages out organically.
But what IS social media advertising and how do you do it if you don't have any money?
Join us for an evening of "Free Vs. Paid," bringing you a panel of real-life local small business owners, non-profits and social media managers, sharing their "paid" and "free" marketing success stories. We promise you'll walk away with at least five practical tips that you can implement immediately, having a positive measurable impact on your organization.
A light dinner will be provided by 'Iolani cafe Staff. Please arrive early as we will promptly start at 6:15. 
Confirmed speakers as of April 24th: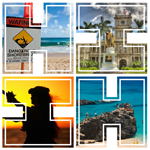 Paulele Alcon and Byron Tagupa [Entrepreneurs, Music Promoters]
Owners of Hawaii's Finest Clothing
Currently 10K+ fans on Facebook, 30K+ Followers on Instagram.  
Grant "Chuggy Bear" Shindo [Social Media Savant, Food Professional]
Known as "the hungry foodie on the hunt for the best grinds in Hawaii," Chuggy is the face of Frolic Hawaii's entertainment website, with over 9000 fans on Facebook and an engagment rate of 35%.
Alex Wilson [small business owner, entrepreneur]
Owner of Oahu Photography Tours est. 2010: On TripAdvisor, currently #2 of 243 in "Tours & Activities, Top Things to Do in Honolulu."
Liberty Peralta
Marketing Manager, Events Coordinator
Liberty is a versatile modern communicator who likes to team up with others in coming up with fun promotional ideas, making them happen, and making them work. She draws from multi-disciplined experience in ad production, media buying, event planning, public relations, web development and retail customer service.
Denise Laitinen
Business Owner, Writer
Denise is the owner, and chief coffee cup washer, of DLC Hawaii Media. An experienced writer, public speaker, and trainer, Denise is the author of more than 1,000 articles and her work appears regularly in newspapers, magazines, and websites around the country. 
[su_button url="http://bit.ly/1K2BiaI" target="blank" size="8″ icon="icon: angle-double-right"]Register now[/su_button]
---
---